Warner's Best has CBD products for Pets Too!
"Pets are People Too". We have all heard it said at some point.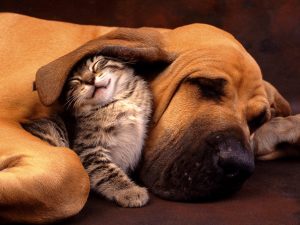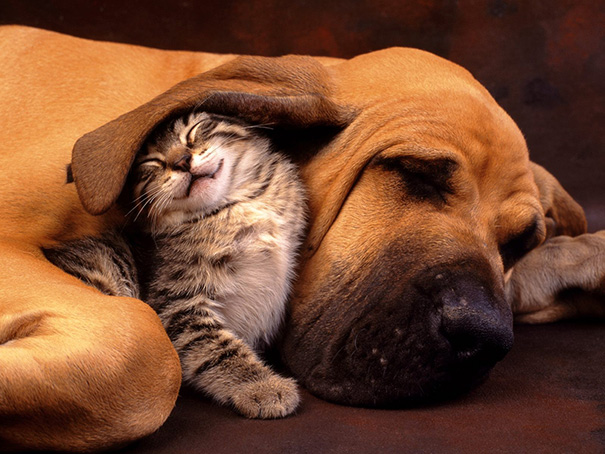 Try our
Catz and Dogz Supplement,  Catz and Dogz Tincture
 or our
Pet Treats
which come in a variety of delicious flavors and textures. They each have our world-class CBD extract and they're all delicious to the point where your pets will be wanting more! Perfect for the smallest cats and biggest dogs, great for calming down rambunctious puppies or providing much-needed joint relief for older pets.
Pets are our family members, best friends and companions and we love our pets as much as we love our children. Just like we do for our children we want to make sure our pets are healthy. And just like we do for any of our loved ones we will do anything to help them when they are not 100%.
Our CBD pet products are Non-Psychoactive, have No THC and are organically sourced from the hemp plant. Legal in all 50 states. Our Pet treat flavors  include Steak, Bacon, Jerky and party favorite Pigs in a Blanket. What dog or cat wouldn't love one of those?
Just like us, dogs and cats suffer from many of the same ailments we do. They experience anxiety, arthritis, pain and many other health issues.
If your pet is suffering from declining health, showing physical, mental and behavioral concerns look at our Pet treats and food supplement.
Help your pet feel more relaxed. If they have aggression issues, cognitive problems, excessive vocalization and urination/marking problems, our products may help. Older pets starting to experience declining mobility may also get helpful benefits from our products.
Our specially formulated hemp sourced pet products have many of the same potential benefits for dogs and cats as it does for us.
Potential benefits
Reduce inflammation
Decrease pain
Calm anxiety
Relax and calm
Anti convulsant
Improve muscle performance
Ease joint movement
Diminish digestive disorders
Address skin disorders
And in general improve the spirit
Example of condition
Arthritis
Hip dysplasia
Fearful, nervous dogs
Stressful situations
Seizures, tremors, tics
Improve blood flow
Old age, arthritis
Nausea, diarrhea
Inflammation from eczema, psoriasis
Happy dog
Old Age and Pain
Arthritis and other aches and pains are common as we get older. It is no different for our pets. Hemp sourced CBD is a natural anti-inflammatory and stimulates the body's natural systems to release serotonin and other hormones to lessen the effects of pain and arthritis.
Bring the spark back to your pet with our Steak Flavor Pet Treats and Catz and Dogz supplement. Watch the improvement in mood and renew the joy and companionship that your pet wants to share with you.
Anxiety and Stress
We all know dogs that display anxiety when they travel, when they are startled by loud noises (fireworks, thunder or perhaps by rowdy children), or when mom and dad leave to go to work. It shows in their behavior, they bark aggressively, chew on the furniture, our favorite shoe, or perhaps they urinate or leave a present in the house, perhaps they show aggression or shake uncontrollably.
Our Bacon flavor Pet treats and Catz and Dogz CBD Oil can help bring balance back and reduce these symptoms. A more relaxed dog with improved mood will make your pet less likely to act out or suffer silently.
Nausea and Vomiting
Nausea and vomiting can result from either physical conditions (for ex. irritable bowel syndrome) or treatments of medical conditions where pharmaceuticals are used.
Chemotherapy for example often results in nausea and vomiting resulting in fatigue, weight loss dehydration. This often leads to additional pharma treatment options. While they may help the potential side effects of these new pharma options can be negative. They make your pet a lethargic, sleepy drooling shell of himself.
You have all probably heard how cancer patients have long sought out smoking marijuana to help with the nausea of chemo. Well it now appears that perhaps it was the CBD (in conjunction with its alter ego THC) that was just as important in helping with the nausea. Studies are being conducted to understand this better.
Give them some Warner's Best Jerky flavor treats and watch them relax or try the Catz and Dogz Hemp tincture and bring balance back to their life. A more relaxed dog with an improved mood can help reduce feelings of nausea and suppress the gag reflex.
Seizures
Seizures are also commonly treated with pharmaceutical options first. These treatments can be expensive and while they may help with the seizures the adverse effect to your pets liver and organs can be very harmful. There are holistic approaches to seizure control and our hemp sourced CBD Pet treats or food supplement may be just such an alternative.
So try our Catz and Dogz supplement or our Pet treats which come in a variety of delicious flavors and textures. They all have our world-class CBD extract and they're all delicious enough to leave your pets wanting more! Perfect for the smallest cats and biggest dogs, great for calming down lively mischievous puppies or providing much-needed joint relief for older pets. You will wonder why you did not try some sooner.

Warner's Best website will be unable to process any orders May 16-18 as the website is going thru updates and maintenance. We apologize for any inconvenience.
If you wish to place an order during this time please call 860-995-4444 and we will process over the phone.
NOTICE: No orders made during May 16-18 will be processed.